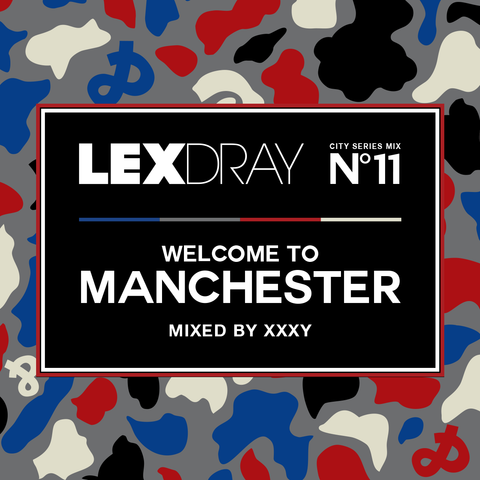 XXXY
City Series Mix Volume 11
Rupert Taylor, aka xxxy, has been involved in the music world all his life, but he's really made a name for himself over the last few years with his modern take on garage cross rhythms and dubby bass lines, with the sound palette of classic house and techno jams.
Taylor's stock first began to rise when his unique take on garage music was first heard with releases on the American Label; Formant, and Mancunian label; Mindset. His subsequent releases on Fortified Audio, Infrasonics and Pollen cemented his status as an up and coming artist to watch.
It was his release 'You Always Start It' on Doc Daneeka's Ten Thousand Yen which really attracted the public's attention to his inventive style. The single was picked up on a number of blogs and major music websites with Pitchfork naming it their "best new track" in January 2011. Follow up releases on Orca and All City were met with similar acclaim and recognized xxxy as a producer to watch in underground music. Shortly after, xxxy was chosen as one of 60 musicians to participate at the Red Bull Music Academy in Madrid.
2012 led to popular releases from xxxy on Well Rounded and Halo Cyan which further enhanced his reputation in the industry. Incredible performances in Europe, Asia and Australia later prompted the Red Bull Music Academy to pronounce xxxy the "fourth-best DJ in the world.">
2013 opened with a bang with a release on one of the UK's premier labels; Rinse. The release had numerous plays worldwide and led to xxxy performing at a number of high profile summer festivals.
Stay tuned for where xxxy is headed next. Sky's the limit as his meticulous skills as a producer and on the turntables are becoming more and more sought after everyday.
Hometown:
London
If you could collaborate musically with anyone of your choice, who would you choose?
Bjork
What is your favorite venue you've ever performed at?
Twisted Pepper in Dublin
What DJ gear and travel essentials do you always carry with you on the road?
Macbook Air, Bose Quiet comfort headphones, ipod and Aiaiai TMA1
Connect
go to top