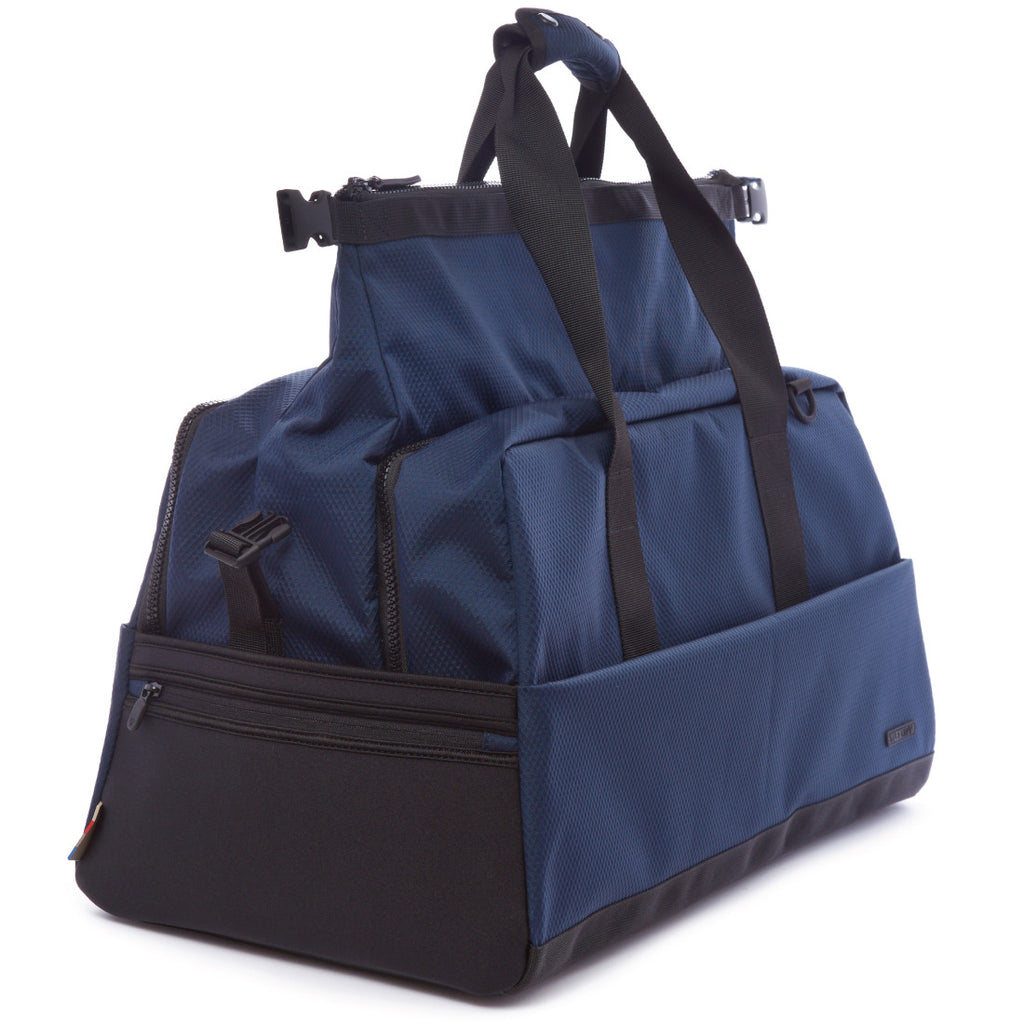 Portland Sneaker Duffel
You don't have to be a sneaker head to love this duffel—but it helps. Designed with sneaker transport in mind, this unique duffel features a roll-top center channel lined with fleece and a custom print that easily fits two to three pairs of any size shoes. Our premium hardware makes it easy to expand the center compartment for shoes size 14 and larger, and roll it down for smaller sizes. Two additional generous zipper compartments can hold a weekend's worth of clothes and gear—or an additional four pairs of sneakers (size 12 or smaller). These two compartments also feature storage slots and mesh zipper pockets that can hold any size laptop or other valuables. This sneaker travel bag has four external zippered pockets for smaller items, and a comfortable shoulder strap that adjusts to wear the bag over your shoulder or cinched on your back for more even weight distribution.
*Enter your email above to receive the latest updates for how to get your hands on this item.