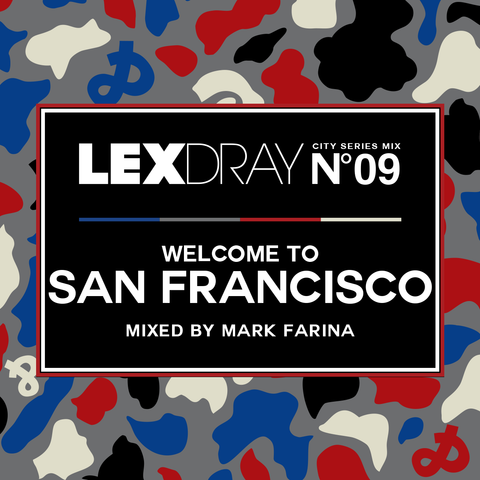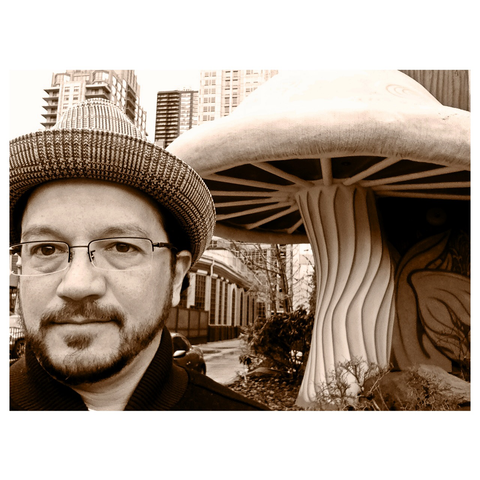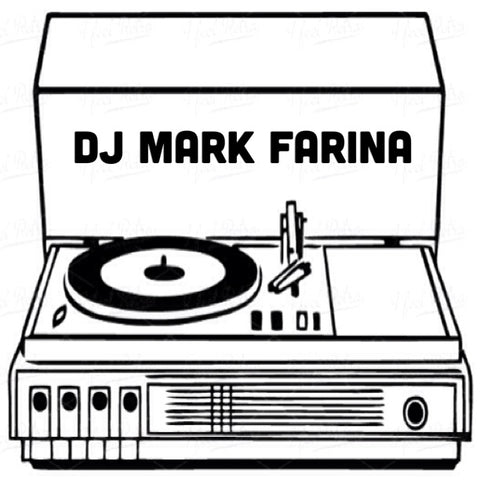 MARK FARINA
City Series Mix Volume 9
Mark Farina has become one of the most sought after DJs in dance music for not only his unique style of mixing Jazz, House and Hip-Hop but also his creation of Mushroom Jazz; a mix cd compilation of downtempo, dancefloor Jazz for the turntabilst generation.
Drawing from his vibrant youth which included being a trumpet player in marching band, drummer in a new wave cover band and co-hosting a Friday night radio show on WNUR, Farina found his passion in the luscious world of vinyl, turntables and nightclubs.
At 16 Mark began his DJ career, and residency, at Medusa's, a Chicago underage mecca. During this time Farina joined forces with emerging DJs Derrick Carter and Chris Nazuka and moved into a loft space they called "Rednail" (after Carter's Rednial Kidz productions). Rednail became not only infamous for raucous parties but also home to the trio's first productions under the moniker, Symbols & Instruments. In between bologna sandwiches on white bread and Kool Aid in paper cups, prepared by "Chef" Kevin Saunderson himself, they created the KMS classic, MOOD which sold 35,000 copies in the US & UK and is credited as "the first ambient house" track. THE FACE magazine ranked Mood on their year end TOP 50, beating out pop anthems that year from Dee-Lite and The Pet Shop Boys.
Farina relocated to San Francisco in (1992). With a weekly residency at Jazid Up, Mark showcased his downtempo, house tunes. The parties swelled from 100 people in the first few months to 700+. Simultaneously, the Mushroom Jazz mix tape series sales soared from just 50 copies at Grammaphone Records to over 500 cds being distributed at each show. In 1996, OM Records released the first Mushroom Jazz mixed cd comp. Not only did the release spawn its own musical genre, it sent Mark on a world tour.
Since then, Mark has released several projects on Om Records, Moonshine, DMC and Ministry of Sound including San Francisco Sessions Vol. 1, Connect, Sessions, House of Om, Live in Tokyo and Fabric 40. Touring in support of these releases Mark has headlined Harbourlife (Sydney) (festivals), performing alongside Carl Cox, Moby, Chemical Brothers and LTJ Bukem.
His House sets take fans on journeys to the jazzy side of Chicago House mixed San Francisco style. Some of the sets have been known to last up to 8 hours. And sometimes you'll find Mark playing in two different rooms at the same party, showcasing his range of big room sounds to the uberchill.
When Mark's not touring, you can likely find him in his studio, working on his next release for his label, Great Lakes Audio, or a mix for his monthly Podcast.
Hometown:
Chicago
If you could collaborate musically with anyone of your choice, who would you choose?
Rush, Q-tip, Sting, Derrick Carter
What is your favorite venue you've ever performed at?
My house
What DJ gear and travel essentials do you always carry with you on the road?
Macbook pro, Pioneer headphones, usb drives, Stanton and Shure cartridges, iPad
Connect
go to top