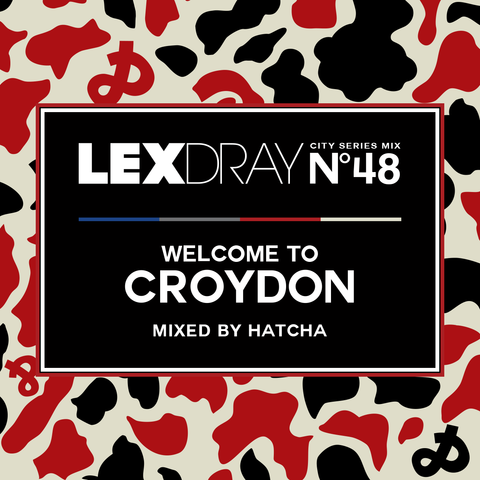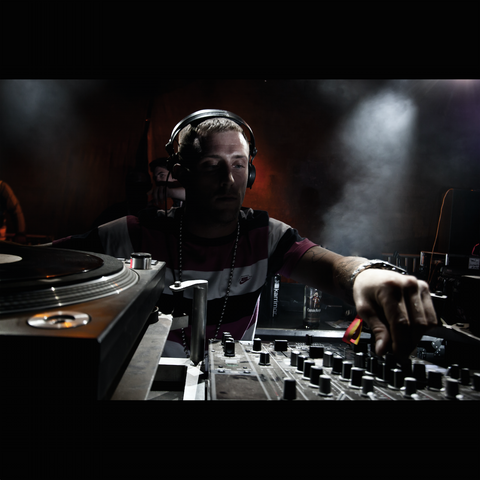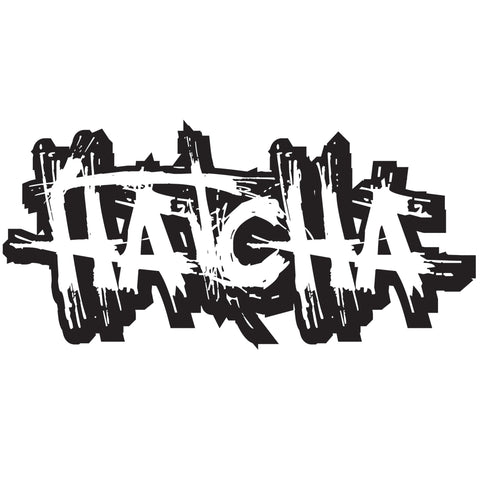 HATCHA
City Series Mix Volume 48
NAMED AS ONE OF MIXMAG'S GREATEST DJs OF ALL TIME
No one DJ or indeed producer can claim sole credit for dubstep. But when the history of the genre gets told, no DJ has ever had, or perhaps ever will again have so much influence over the course of the genre as Hatcha. It's no overstatement to say the entire genre bares his stamp.
Hatcha's roots seep deep back into late '90s UK garage, Croydon and pirate radio. Originally the buyer at the now defunct Big Apple record shop, Hatcha was one of the very first DJs to pick up on the new dark strains of 2step that were being made by local producers like El-B, Artwork and Horsepower at the turn of the millennium. As the producers came into the shop to sell white labels of these niche new sounds, a community arose. The shop began its own label, Big Apple Records and its first release was the dubstep classic "Red" by the shop's resident producer Artwork. The next releases came from his two protégés, Benga and Skream.
As the garage sounds from south London began to take on their own unique, dark swung direction, it became clear that the nascent scene needed a home. In 2001 Forward>>, dubstep's founding club, started with Hatcha a resident. It was here he began to up the ante. While other DJs came with a collection of white labels (tracks immanently due for a public release), he arrived with a box of upfront dubplates: unique one-off exclusive tracks. No DJ could test.
Throughout the decade Hatcha's sets, first on south London pirates then Rinse FM and now Kiss 100, went from strength to strength. His headline slots at Forward>> forged the genre into the form we now know it in. This was in no small part because he had exclusive access to Benga and Skream's music, before adding three new producers: Mala Digital Mystikz, Coki and Loefah to his arsenal. The destiny of an entire scene lay in his hands, every time he played.
In 2003 he even played a part in naming the genre. Amidst the scene's key players: the Big Apple camp and Ammunition who ran Forward>> and Tempa, the term "dubstep" (from dubby 2step garage), began being circulated. It appeared in a press release and then on a US magazine cover. Hatcha was then asked to mix the scene's first compilation that cemented the use of the name: Dubstep Allstars vol 1. He must have done something right: they asked him back to co-mix volume 4.
Since those times Hatcha has gone on to hold down his flagship Kiss 100 show alongside long time MC, Crazy D, DJ across the planet, co-produce with a variety of the scene's heavyweights and mix compilations such as Ten Tons Heavy for Planet Mu & the UK charting 100% Pure Dubstep. Catch DJ Hatcha under a weighty system near you sometime soon.
Hometown:
Milton Keynes
If you could collaborate musically with anyone of your choice, who would you choose?
Adam F
What is your favorite venue you've ever performed at?
Fabric - London
What DJ gear and travel essentials do you always carry with you on the road?
Headphones, USB Keys & CD's
Connect
go to top