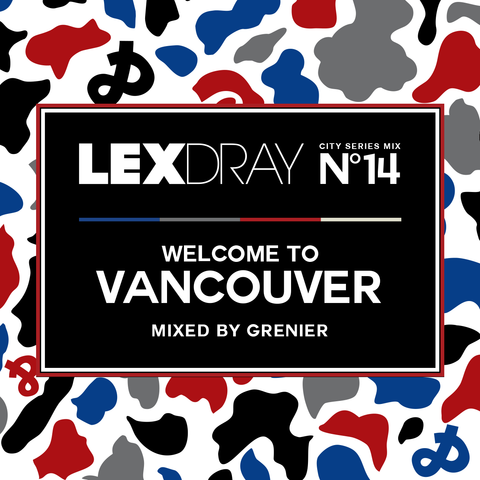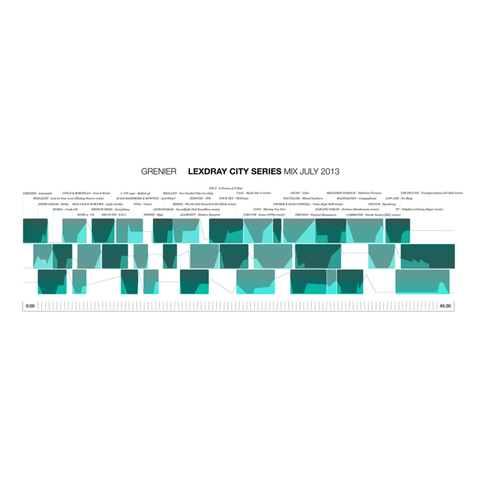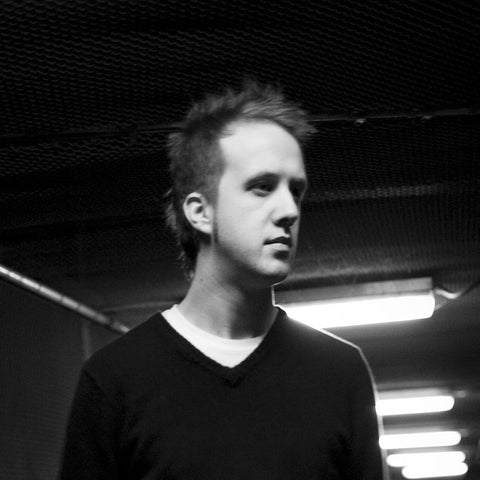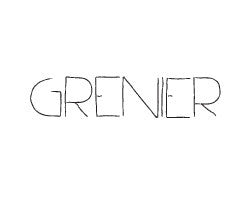 GRENIER
City Series Mix Volume 14
Born and raised in San Francisco, Dean J. Grenier, (A.K.A DJG), landed in the Bay Area underground dance music scene in 2006 with his first record "Joyful Sound" on Narco. Immediate airplay for "Joyful Sound" on Rinse FM and drops in the clubs from prominent DJs quickly propelled DJG to the forefront early in his career.
Grenier's production style is rich and welcoming. Now considered a veteran of the American scene, Grenier (as DJG) self-released the two-disc Voids collection in 2010, revealing not only a clever grasp of dubstep and dnb, but ambient soundscapes as well. Since then he's released tracks on labels like Gilles Peterson's Brownswood imprint, Headhunter's Transistor, Frite Nite, Pushing Red and Wheel & Deal Records.
Now operating under the name Grenier his recent productions see him moving in a more experimental direction, dropping the tempo to as low as 125BPM while playing around with rhythmic structures that hint at soulful house, garage, and other weird shapes, all imbued with the warm melodic embrace he's tended to kept hidden beneath the beats. With releases on Tectonic, Photek Productions, Get Darker and Frite Nite (with LA's Salva), 2012 was a banner year for Grenier.
With his debut album currently in the works featuring numerous DJs including Mary Anne Hobbs, Mala, Surgeon, Oneman, Jackmaster, Pearson Sound, 2562, Pinch, Addison Groove, Salva, Photek, N-Type, Distal and many more, stay tuned for some amazing things coming from DJG.
Hometown:
San Francisco
If you could collaborate musically with anyone of your choice, who would you choose?
Moritz Von Oswald, I reckon he could teach me some stuff.
What is your favorite venue you've ever performed at?
An amazing club in Manhattan NYC called "Love", sadly no longer open.
What DJ gear and travel essentials do you always carry with you on the road?
Any dj bag should always contain a good selection of tasty snacks, audio cables for every scenario, a scarf, sunglasses, books/iPads, and a bottle of advil - crucial! I also have a pair of slippers on me at all times.
Connect
go to top