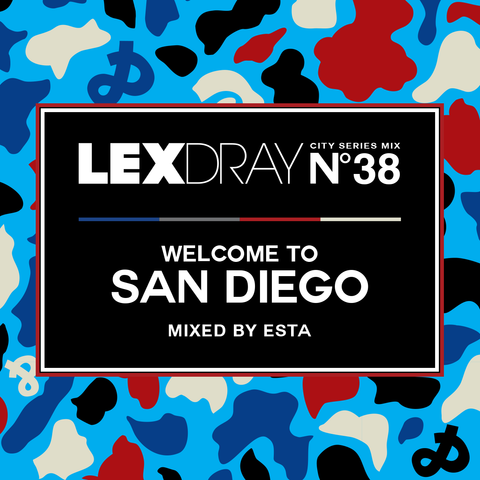 ESTA
City Series Mix Volume 38
Francis Esteban "ESTA" is a beatmaker's beatmaker. An open-minded, loyal supporter of all music philosophies, ESTA maintains zero barriers in his meticulous method of danceable, yet sexy music making.
Based in Southern California, ESTA is a rising star and part of Los Angeles-based imprint, Soulection.
2013 marked ESTA's first appearances at both Coachella and the historic LOW END THEORY. Having played alongside folks like Gaslamp Killer, Sango, SoSuperSam, Mr. Carmack and Penthouse Penthouse while pulling Inspiration from artists like Hudson Mohawke, Dilla, Full Crate, M-Phases, Mos Def, Kanye and Just Blaze, ESTA seamlessly fuses multidimensional genres into an atmospheric swing.
Gradient was released in early 2013 and the Paradise EP in late November 2013 – both on Soulection. Quite an impressive year of touring for ESTA thus far, successfully executing a 10 city US and Canada February run in support of Paradise; followed by Japan, Southeast Asia, Europe and Australia.
Hometown:
Los Angeles
If you could collaborate musically with anyone of your choice, who would you choose?
Janet Jackson
What is your favorite venue you've ever performed at?
La Bellevilloise, Paris
What DJ gear and travel essentials do you always carry with you on the road?
Headphones, bottle of Bulleit, coconut water and a towel.
Connect
go to top