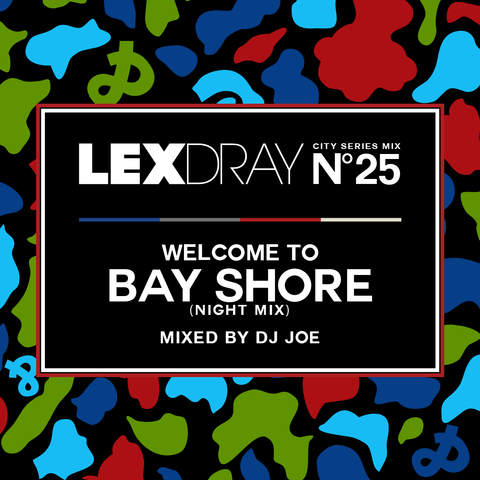 DJ JOE
City Series Mix Volume 25 (Night Mix)
Lexdray/Mixcrate City Series Mix Competition Winner
Jose Rodriguez, aka Dj Joe, has been DJing for over 32 years and one thing remains constant - his unrelenting commitment to smooth flowing transitions. Whether he's editing original tracks or laying down beats, you can rest assured that DJ Joe will make it seamless, flawless and a pleasure to the ear. He fuels his love of music and dance by going outside the box and explores genres' from all over the world.
DJ Joe has had several mentors along the way including DJ T-Fowler for his turntable mastery, DJ Nelson P R for Jazz and Latin Influence, and DJ Roadrunner who taught Joe the business aspects of being a DJ. Each has had their influence on Joe helping to lay the groundwork for his favorite motto, "Don't Do It If You Won't Do It Better".
A family man, DJ Joe relies heavily on his wife - for her unwavering support, honest criticism, and most importantly for being the dance partner in his life!
Hometown:
Brooklyn
If you could collaborate musically with anyone of your choice, who would you choose?
The one and only - Quincy Delight Jones Jr.
What is your favorite venue you've ever performed at?
"The Bijou"- Farmingdale, NY
What DJ gear and travel essentials do you always carry with you on the road?
Laptop, Audio Converter, Sennheiser HD 380 Pro, Ipad, Iphone, Seagate HD, Bose Soundlink Speaker 2
Connect
go to top